Connection With Your Horse In Our Natural Setting
"You have the power in your hands to be soft. The strength in your heart to be kind. Nurture your ability to reflect and to learn, and together true unity will be found." — Unknown
Wild Horse Mountain Farms is located on top of beautiful Parrett Mountain in Sherwood, Oregon. We are surrounded by more than eleven acres of giant fir trees and native grass pastures and the perfect setting for creating wellness and a true connection with your horse.
Looking for local riding lessons and horsemanship program? From youth and mentoring programs to adult riding and training, we'll teach you the skills that form the foundation for a life-long closer connection with your horse.
At our internationally-rated Mountain Trail Horse Park, and our large indoor arena, we offer a year-round variety of training, clinics and events, featuring nationally- and internationally-renowned clinicians.
 Wild Horse Mountain Farms is an equestrian teaching, training, and wellness facility. Participants must be enrolled in lesson or clinic programs. We offer lessons, not independent trail rides.
BECOME ONE WITH YOUR HORSE
How do we create connection, confidence and willingness? Through building trust. How do we create trust? By working on ourselves.
One must understand just how important it is to the horse that we show calming patience. One must recognize the slightest 'try' in the horse and reward that 'try' by giving the horse a moment to 'think.'
When the horse is given the chance to 'think,' this is when learning happens. It's our job to help the horse 'learn how to learn.'
"It may seem like you will never get anything accomplished, but sometimes going slow is the quickest way to get there."
— Tom Dorrance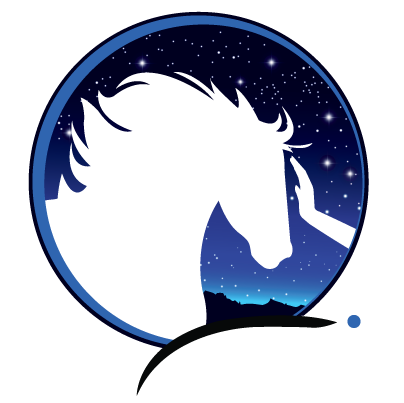 Horsemanship, Lessons & Mentoring
Wild Horse Mountain Farms has a large 72' x 168' indoor arena, where Linda Wagner teaches Horsemanship Foundation to children and adults of all ages, and hosts a variety of wellness related equine clinics.
It's all about learning what's best for the human and the horse. Linda hosts a variety of clinics covering a wide range of wellness topics, from International riding clinicians, Intuitive and bio-resonance therapist coaching, equine osteopathic bodywork, to healing with Essential Oils for the Equine and Pranic Healing.
But it doesn't stop there.
Plans are currently on the table to bring a variety of 'like minded' clinicians to WHMF, supporting both the English and Western disciplines.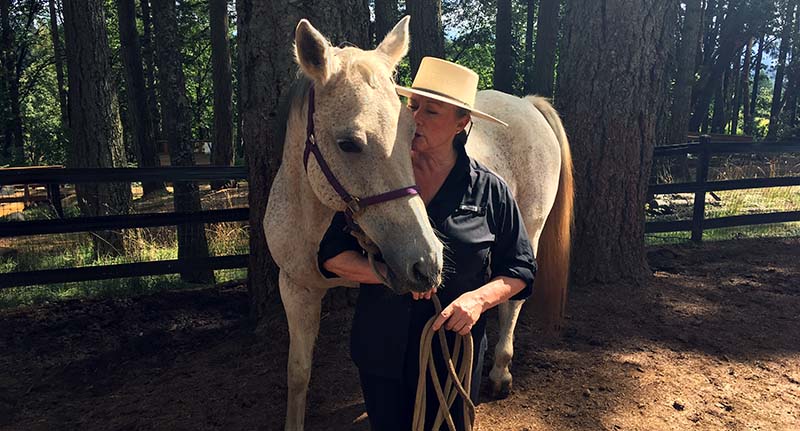 Check our site often for the latest horse clinics and events, featuring skilled clinicians who teach you advanced horsemanship in a small group setting.