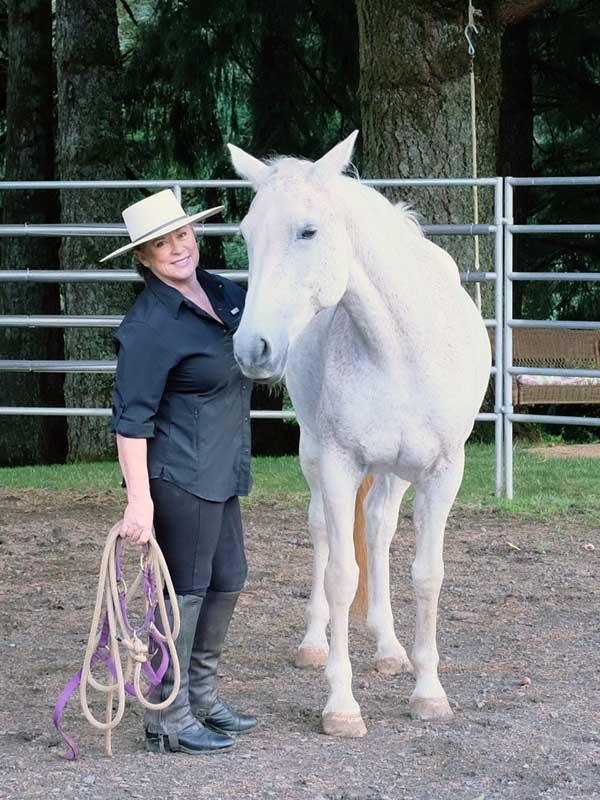 Linda Wagner
Owner/Founder and Trainer
Over the years I have developed a passion for the study of 'horsemanship' and what that means to the horse.
After years of competing in eventing, and time spent as a hunter/jumper and training in dressage, I came to realize that a very important piece of my equine schooling was missing, it all felt too mechanical and I knew I needed to look deeper.
As hard as I tried to memorize the correct body positioning to complete a successful dressage movement, or how to ask a horse for a certain maneuver, it simply wasn't working for me. I needed to understand more about how to get my mind and body in time with the horse's feet so that they could get in time with my body and my thoughts. That's when I finally discovered the teachings of Tom and Bill Dorrance and Ray Hunt.
Over the last decade I have enrolled in a variety of clinics studying the methods of Joe Wolter, Bryan Neubert, Buck Brannaman, Jim Anderson, Peggy Cummings of Connected Riding and Anna Blake. Each of these well know clinicians offer a better understanding of the mind, body and spirit of the horse, and thus helped me begin to understand and learn a deeper sense of the mind and spirit of the horse.
Along with the guidance of my mentors, Dave Williams and Clay Wright, I came to realize that it wasn't about being the 'boss' or 'dictator' over the horse. What I was searching for was to be able to look into my horse's eyes and see no fear. What I craved was a partnership, where trust, and mutual respect would earn me the privilege of becoming their leader.
As a trainer, I love to teach, problem-solve, and help the student, client, and horse learn how to learn. My goal is to help establish better connections with the human and the horse through teaching patience and understanding the needs of both.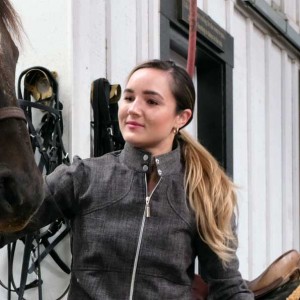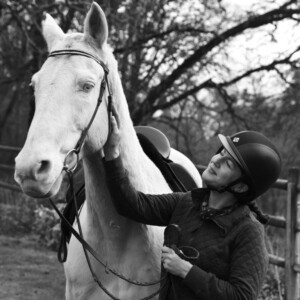 Check out our Instagram page for the latest horse clinics and events, featuring skilled clinicians who teach you advanced horsemanship in a small group setting.