Horses help to heal the human spirit.
At Wild Horse Mountain Farms, our goal is to always work towards understanding the horses', and our students', thoughts and feelings.
Our mission is to help  students understand how to build a trusting relationship with their horse, to teach them not to make 'judgements', to help them develop a powerful sense of their own integrity, and to feel a respect and kinship with all living things.
"There is something about the outside of a horse that is good for the inside of a man."
— Winston S. Churchill
About Wild Horse Mountain Farms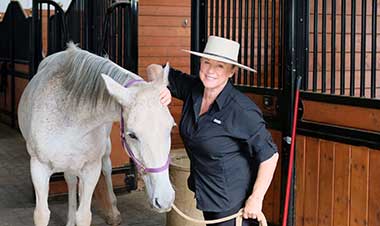 When my husband and I first traveled to Oregon to begin our search for land, we came across an old hand painted street sign on top of Parrett Mountain, in Sherwood, Oregon.
I knew in my heart that driving down that old gravel road would lead to a future in wellness, both for the horse and it's owner. For the past twelve years, I have watched my dreams come into reality and take form as Wild Horse Mountain Farms!
Wellness and foundational horsemanship is the primary focus at WHMF. True wellness stems from thoughtful horsemanship. We believe that patience and mindfulness produces learning, understanding, trusting, and connecting with our equine companions.
I have come to embrace that the mind of the rider must come from a place of empathy when interacting with these magnificent animals. A 'soft mind' is produced in a horse when a handler is willing to nurture. I firmly believe that horses are healers of the human spirit.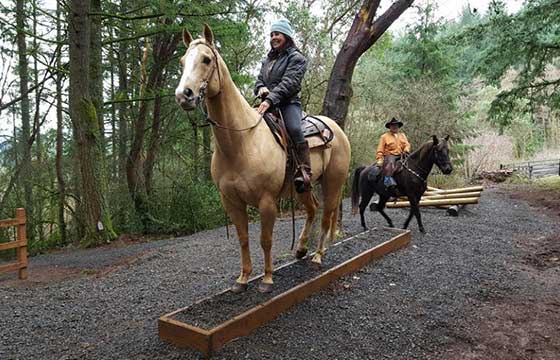 Wild Horse Mountain Farms Inc. is the only Horse Park of this caliber within a 100 mile radius. It is located on 11 acres on top of Parrett Mountain in Sherwood, Oregon. There are 19 obstacles in all.
Surrounded by giant fir trees and native grass pastures, Wild Horse Mountain Farms is the perfect setting for creating wellness, and true connection with your horse.
The Foundational Horsemanship lesson program offers a safe and tailored environment for all ages. Linda and Miriam allow students the opportunity to learn basic, intermediate, and advanced horsemanship at a comfortable and desired pace. Every lesson is crafted with the individual student in mind as they develop the confidence and skills needed to see dreams become reality!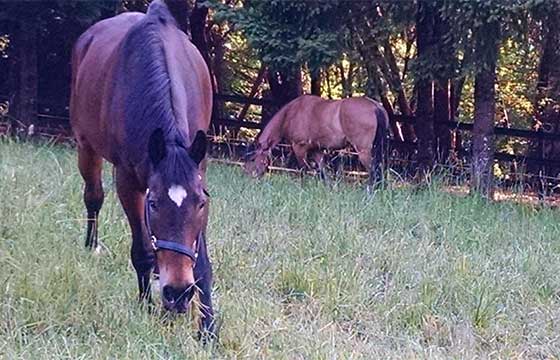 One of my passions is studying medicinal herbs. I became interested in healing plants and weeds by watching my mustang graze in the pastures. Her knowledge of how to survive in the wild of the Riddle Mountain Range intrigued me and I began to study her selections
I am continuing my herbal studies and now I harvest many varieties of medicinal herbs at the farm. Each night my horses look forward to their herbal teas, and I am constantly researching new healing tea blends, oils, salves and poultices to help them maintain the most natural way to health that I can provide. My thinking is, we took the horse out of nature, and by way of my medicinal herbs, I am giving a little of nature back to them.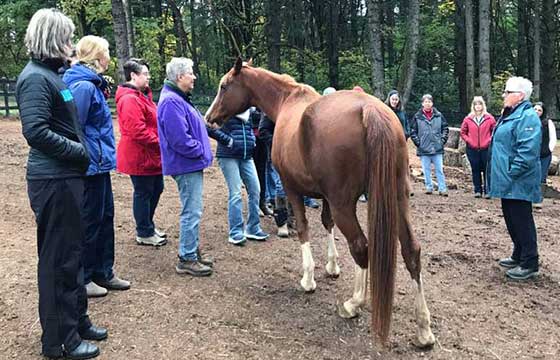 Wild Horse Mountain Farms is proud to host a variety of clinics and special events throughout the year. These events are opportunities to focus on specific topics or training that help you establish a closer connection with your horse.
Our clinicians are nationally- and internationally-reknown: from Jim Anderson to Anna Blake and Peggy Cummings, you will learn from the best on topics of horsemanship, trail riding, wellness, and more. Visit our calendar of events and register for the clinics that most interest you.